Medford Animal Hospital & Wellness Clinic Staff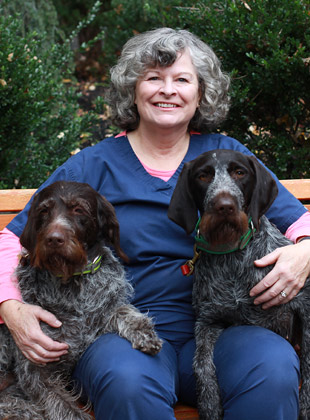 Nancy Bohs, Practice Manager
Nancy has been a member of Medford Animal Hospital & Wellness Clinic team since 1996. Her responsibilities as practice manager include assisting with exams and surgeries, training and client communications. Nancy especially enjoys interacting with clients and their pets, as well as implementing new technologies. She provides the practice with her understanding of animal behavior and an affinity for technology. Nancy has Care Credit and Veterinary Technical Nutrition Counselor certifications, as well as certifications in digital radiology for small animals and radiographic positioning for small animals.
Nancy has been employed in the animal-related field for 44 years, first as a riding instructor, then as a dog breeder and trainer. She continues her work as a dog breeder and trainer in addition to being practice manager.
"This is the best job I have ever had. Our animal hospital is a client-service oriented practice with a family atmosphere," says Nancy. "We have friendly, hard-working employees who are fantastic people and make coming to work a pleasure."
Nancy has three Deutsch-Drahthaar dogs: 10-year-old Tavi, 6-year-old Wendy and 18-month-old Mady. She breeds and trains Deutsch-Drahthaar dogs for field use and hunting tests, and is a member Verein Deutsch Drahthaar Group of North America and Canada.
During her off-time, Nancy enjoys hunting, fishing and dog training. She is a performance judge for versatile hunting dogs and a conformation judge for the Deutsch-Drahthaar, and enjoys traveling to events across the United States and Canada.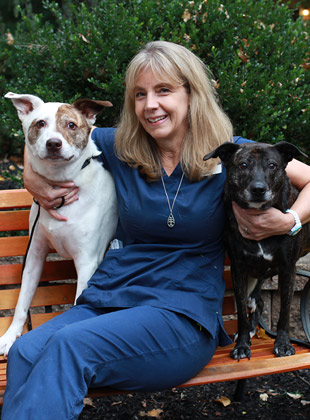 Peg Dobelbower, Veterinary Technician
Peg has been a member of Medford Animal Hospital & Wellness Clinic since 2006. As a veterinary technician, her responsibilities at the clinic include assisting doctors with surgical and dental procedures, anesthesia monitoring, office duties and client care services.
Peg enjoys helping pets feel calm and comfortable during their visit to the clinic. She also appreciates learning from every animal she cares for, including her bloodhound Ruby who taught her to love drool.
"It's been a pleasure working at Medford Animal Hospital. The doctors and staff maintain a friendly and professional relationship and truly care about each other," she says. "I live close by and often encounter pet parents from my neighborhood, my children's schools, the local gym and other places around town. It feels terrific when I hear positive feedback from them about their experience."
Peg has a bachelor's degree from Rutgers University. In the past, she worked at the S.P.C.A. Animal Shelter in North Brunswick.
At home, Peg has two rescued Catahoula Leopard dog mixes named Max and Maggie. The pair are brother and sister and are 8-years-old. Working with dogs comes naturally to Peg. Her husband was a dog trainer throughout his career and her family helped with bloodhound and detection-dog training.
Outside of work, Peg enjoys cycling classes, yoga, reading, hiking, walking and playing with her dogs.
Deb Valenza, Veterinary Technician and Receptionist
Deb joined Medford Animal Hospital & Wellness Clinic in July 2015. Her responsibilities at the clinic include answering phones, checking clients in and out and comforting patients. Of all of her duties, Deb most enjoys interacting with clients and their pets.
At home, Deb has a 13-week-old golden retriever named Enzo, an 11-year-old golden retriever named Cosmo and an 8-year-old Siamese cat named Moe. She enjoys horseback riding, hiking, spending time with family, cooking and fishing.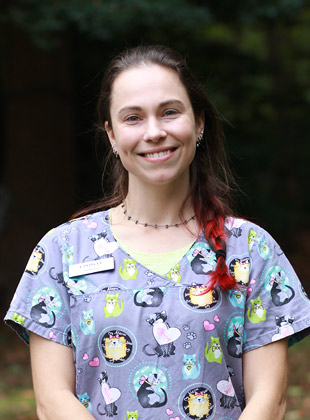 Lindsay Heayn, Veterinary Technician
Lindsay joined the veterinary technician team at Medford Animal Hospital & Wellness Clinic in 2014. Her responsibilities include triaging phone calls, assisting with wellness and sick visits and monitoring pets during surgery. One of her favorite roles as a technician is teaching new pet owners how to care for their new family member.
"I enjoy working at Medford Animal Hospital because it's a family-owned practice with a very relaxed environment," Lindsay says.
At home, Lindsay has a 5-year-old black lab mix named Ivory. She enjoys bike riding, camping and spending time with her family.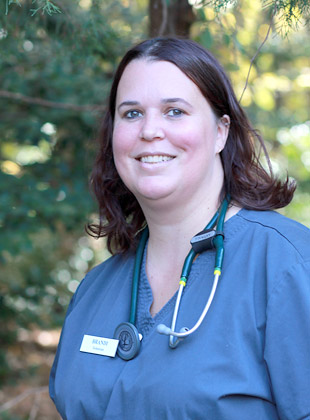 Brandi Schroeder, Veterinary Technician
Brandi joined the Medford Animal Hospital team as a part-time veterinary technician in July 2016. Her responsibilities include assisting in surgery, blood draws and anesthesia monitoring of patients. With almost 20 years of experience, she brings extensive animal-care knowledge to the team and takes pride in making pets feel better.
"I like working at Medford because it is a small, family-like atmosphere with great clients," she says.
At home, Brandi has several pets, including: Irie, a 5-year-old German shepherd, Del, a 2-year-old Australian cattle dog, a cat named Kingston and a female box turtle named Bob. In her free time, she trains her dogs and shows them in obedience trials. Brandi also enjoys spending time with her two sons, Garrett and Oneal.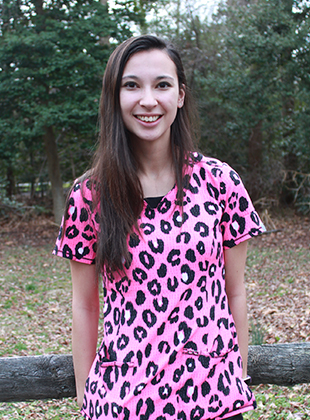 Alexandrea Brett, Veterinary Technician
Alexandrea Brett joined the team at Medford Animal Hospital in February 2017. As a veterinary technician, she is responsible for clerical duties, assisting during examinations and preparing medications and food. Alexandrea has a love for all animals, and her favorite part of the job is getting to interact with lots of pets on a daily basis.
"My pets come to Medford Animal Hospital, so I know how much everyone cares about and loves every animal that comes in," Alexandrea says.
At home, Alexandrea has a boxer/pit bull mix named Bailey, a cockapoo named Roxy and a bearded dragon named Puff. She's currently taking college courses, and in her free time she enjoys reading, hiking, riding bikes, knitting, canoeing and kayaking.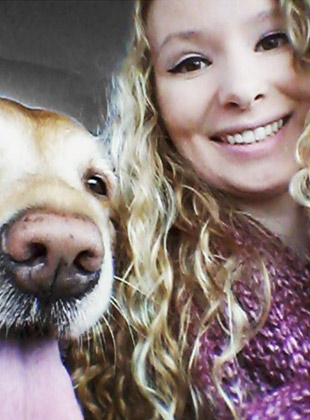 Lauren Bishop, Veterinary Technician
Lauren Bishop joined the team at Medford Animal Hospital in May 2017. She's been in the animal-care field since 2015. As a veterinary technician, Lauren is responsible for checking patients in, monitoring anesthesia during surgical procedures, assisting during appointments and performing lab work. She is easy to get along with and enjoys helping others out when in need. Lauren also enjoys teaching things she's learned from school and experience, as well as building relationships with our clients.
"Medford Animal Hospital has a friendly atmosphere and the doctors and staff are committed to quality care," Lauren says. "I enjoy working here because everyone is treated like a family."
Prior to joining our hospital, Lauren earned her Associate degree in Veterinary Technology from Camden County College. At home, she has a 14-year-old Labrador retriever/beagle mix named Jack, a 10-year-old golden retriever named Daisy and a 3-year-old orange tabby cat named Otis. Lauren enjoys spending her free time with friends and family, as well as going to country concerts and going down to the shore as often as she can.
Caitlin Kelleher, Receptionist
Caitlin joined the team at Medford Animal Hospital in January 2014. As a receptionist, her responsibilities include checking clients in and out, filing charts, taking calls, helping with patients when needed and keeping supplies stocked. A senior at Moorestown High School, Caitlin has always been eager to learn new things with a positive attitude.
"I have always been interested in veterinary medicine since a young age," Caitlin says. "I am so grateful to work at a place where I am constantly learning new things about my field of interest from successful veterinarians."
At home, Caitlin has a 3-year-old Great Pyrenees named Junebug, a 5-year-old lab mix named Eloise, a 12-year-old Bassett hound mix named Mr. Wilson, and three domestic shorthair cats named Francine, Freedom and Purry. In her free time, she works with the Burlington County Animal Alliance as a foster parent. Caitlin enjoys running and walking her dogs, reading, volunteering and spending time with her family.