About Medford Animal Hospital & Wellness Clinic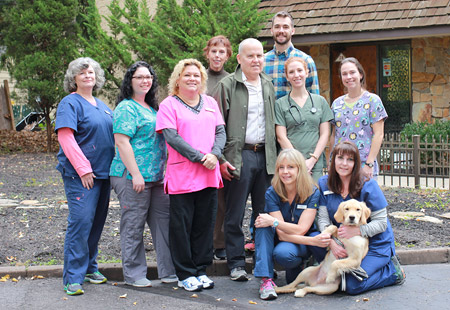 Advanced Pet Medicine in a Friendly Neighborhood Atmosphere
Selecting a veterinarian is one of the most important decisions you will make for your pet. When you choose Medford Animal Hospital and Wellness Clinic in Medford, N.J. to become your pet-care partner, you can be assured your pet will receive modern veterinary medicine from a welcoming, skilled and dedicated team. We are committed to providing your dog or cat with high-quality and affordable care, while working closely with pet owners like you to ensure you have the necessary resources needed to take care of your beloved furry companion.
At Medford Animal Hospital and Wellness Clinic, your pet is the top priority — always.
Preventive Medford Pet Wellness Exams
The centerpiece of your pet's healthcare plan is regular pet wellness care which includes annual "nose-to-tail" examinations, dental examinations and cleanings, vaccinations and tick and flea prevention. Identifying issues before they become serious is key in both maintaining the long-term health of your pet as well as keeping the lifetime cost of caring for your pet as low as possible.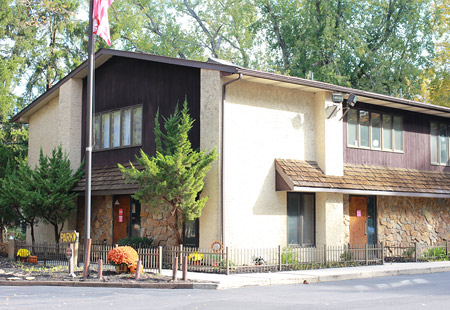 Medford Animal Hospital History
Founded in 1976 by Dr. Edward Frame, Medford Animal Hospital and Wellness Clinic is a small, family-owned practice serving pets and pet owners in the historic town of Medford, New Jersey. Dr. Frame instilled a culture of putting the clients first and delivering top-notch care, while providing a friendly and welcoming atmosphere for both pets and their owners. Dr. Frame sold his practice to Dr. Corrin McCann in June 2016, who will continue to build upon the great veterinary practice Dr. Frame established. The mission of Medford Animal Hospital is to provide high-quality care to patients, clients and the surrounding community at an affordable price.
Commmitment to the Community
We take pride in the number of community events Dr. Frame and Medford Animal Hospital participated in throughout the years, and intend to continue his work by sponsoring individuals or organizations in the surrounding community. The hospital also works with a variety of animal organizations. We would love to find more animal organizations that we can partner with, either by providing services or by donating goods. Please contact the hospital if your organization would like to work with Medford Animal Hospital and Wellness Clinic at (609) 654-6855.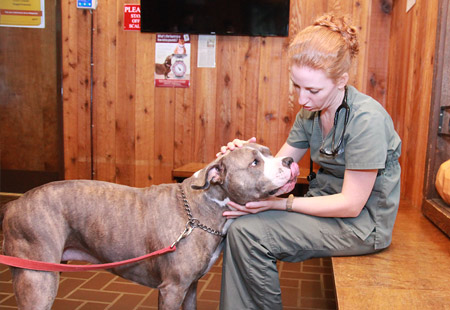 Schedule Your Next Appointment
Please browse the website, read through the hospital's services and see why we believe they are important to you and the continued health of your pet. If you have any questions or would like to schedule an appointment, please give us a call (609) 654-6855.
Payment and Appointment Policies
Medford Animal Hospital and Wellness Clinic accepts cash, checks, Care Credit, Visa, MasterCard and American Express. Payment is due on completion of services.
Same day appointments and walk-ins are offered, however additional fees may apply. Drop-offs are allowed during the day, but there are no overnight stays. If you need to cancel your appointment, we ask for at least 24-hour notice.