Veterinary Client Services in Medford, New Jersey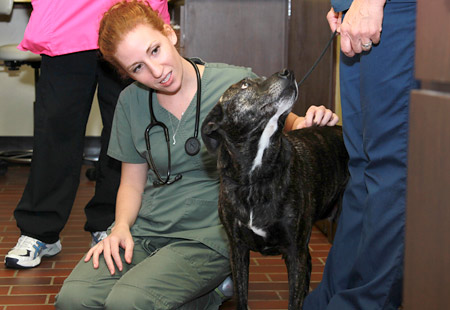 Medford Area Lost Pets Find Their Way Home with Microchips
Losing a pet is a frightening and stressful situation faced by families and pets across the country. Studies have shown more than 10 million pets get lost each year and approximately 90 percent of those found would not have been returned to their owners without some form of permanent lost pet identification.
This is why the team at Medford Animal Hospital and Wellness Clinic consider microchip pet identification a fundamental way to protect your pet, as well as an important part of responsible pet ownership. We use the Datamars microchip system. Each microchip registers the animal with a unique identification number, which is filed in a database with your contact information. Registration is free, and your contact information can be updated anytime. If your pet is lost, the microchip can be scanned by animal control officers, at shelters and at veterinary hospitals throughout the U.S. and in many foreign countries as well.
This safe, reliable and permanent pet identification takes less than 10 seconds to implant and can save you and your pet days, weeks, or more of fear and anguish.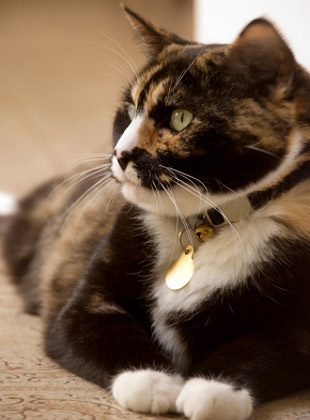 International Health Certificates
If you and your pet are traveling internationally, you're likely going to need an International Health Certificate. To know what is required, Medford Animal Hospital and Wellness Clinic recommends contacting the destination' country's consulate or embassy. A helpful list of foreign consular offices and embassies in the United States can be found on the U.S. Department of State's website.
International Health Certificates are issued only by USDA-accredited veterinarians and must be endorsed by the state's USDA Veterinary Services office. The state veterinary services office oversees all export documents for pets departing from the U.S., ensures that the veterinarian issuing the document is accredited and that the forms have accurate information.
For additional questions concerning travel requirements, please visit the U.S. Department of Agriculture's website for a complete list of travel regulations and alerts.
For your convenience, you can also find a list of pet-friendly hotels at Pets Welcome Instant Pet-Friendly Hotel search website.
Your Best Source for Medford Area Veterinary Prescriptions
As the prescribing veterinarian for your pet's medications, we are able to ensure there is a direct link between the exam room and the pharmacy. This means your pet will receive the right medication, at the right dose, as quickly as possible. We will also be able to easily guide you on the medication's use as well as monitor its effectiveness. You can feel confident all the medications we dispense were obtained from safe, reliable sources and stored under the correct conditions.
We maintain a complete inventory of pharmaceuticals, vitamins, shampoos, flea and tick control products and heartworm preventives to meet the needs of your pet. We also carry a full line of prescription diets, including Hill's Science Diet, Royal Canin, and Purina DM. If your pet requires a prescription diet we do not carry, we can easily order it for you.
Because we are committed to providing you with affordable care, we regularly strive to ensure that you have convenient and timely access to competitively priced medications.
End-of-Life Planning For Your Pet
For pet owners, even thinking about their pet's final days is often difficult and emotional. Pets play a significant role in our families. It is this strong bond born from years of loyal companionship that makes this time particularly hard to bear.
We encourage you to talk with the veterinary healthcare team about these issues before they arise. Learn more about your options, including crematory services, make some key decisions ahead of time, and ask us to add this information to your pet's record. Taking the time to plan, as challenging as it may be, will lessen the pain and stress for you and your pet.
All of us at Medford Animal Hospital and Wellness Center will help you prepare for these important issues with the compassion and sensitivity they require.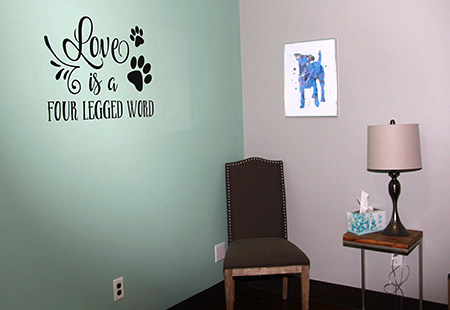 Comfort Room
While we hope none of our wonderful furry clients and their parents need to use it, we have a comfort room. It is a calm, secluded space, away from busy exam rooms for those...difficult times. Clients can have all the time they need while having access to the best staff in the area right outside the door. The room is also used as a consultation room when more time is needed or a calmer area is needed for certain pets.